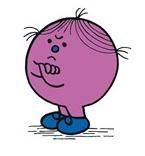 I'm not having a good week.
I'm up +2.1 lbs since Friday. Probably due in large part to Monday's binge.
I've eaten every single one of my Flex Points for the week and some of my activity points.
I'm grumpy with a chance of bitchy.
Work is stressing me out.
Life is stressing me out.
I didn't want to talk about this here, but I promised to share my triumphs
and
my frustrations. Well, I'm pretty frustrated.
We all have bad weeks. I know this. How come it's easier to cheer someone on during their bad week than keep yourself motivated and in good spirits during your own?
Let me try to find some positives.
I worked out this morning...and
it's Wednesday
. I went to the gym and did the Elliptical for 30 minutes. Take that, husband that falls asleep on the couch and ruins my Wednesday morning work out who incidentally did NOT sleep on the couch last night.
Even though I have eaten like a crazy possessed person I have logged everything. So my poor choices can be viewed for years to come.
I have made the meals according to my meal plan this week, even if none of them have knocked my socks off. This is helping put a dent in
Operation Freezer
.
I am more than halfway through the book I started over the weekend,
My Sister's Keeper
.
I have coffee.
That's all I got for today. I am totally blaming TOM. That f*cking f*cker.
What do you do when you are having an off day or week? How do you get out of the funk when all your usual tricks fail?